16 February 2021
SHROVE TUESDAY BEER AND PANCAKES
Happy Shrove Tuesday!
Whether you're going traditional with zesty lemon & sugar, staying a steadfast chocolate spreader or mixing it up savoury style with bacon and maple syrup this pancake day, we suggest matching with these Harvey's beers for the best beer and pancakes at home!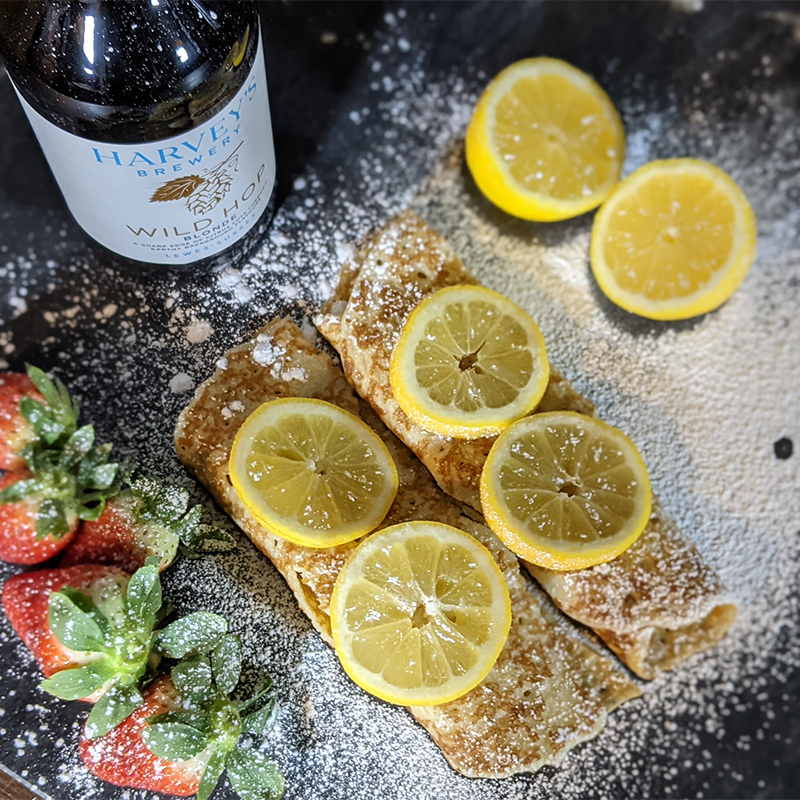 WILD HOP & LEMON AND SUGAR
A Blonde beer, Wild Hop is light and refreshing with an earthy background and hop-forward character. The Sussex Wild Hop and English Cascade Hops used in this beer provide earthy and citrus balm notes highlighting the zesty lemony sharpness and sweet sugar in these pancakes perfectly.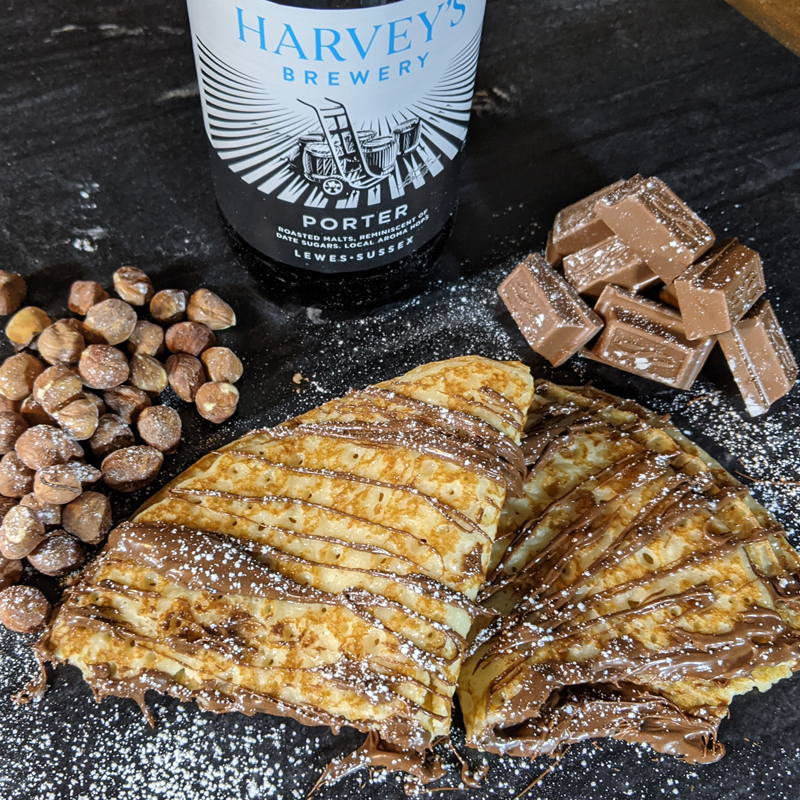 PORTER & HAZELNUT CHOCOLATE SPREAD
Dark and complex, we brew this traditional Porter from an 1859 recipe and it is brimming with roasted malt flavours. Full-bodied and dense, the restrained date like sweetness complements the hazelnuts and chocolate combining to create a classic chocolate, fruit and nut combo.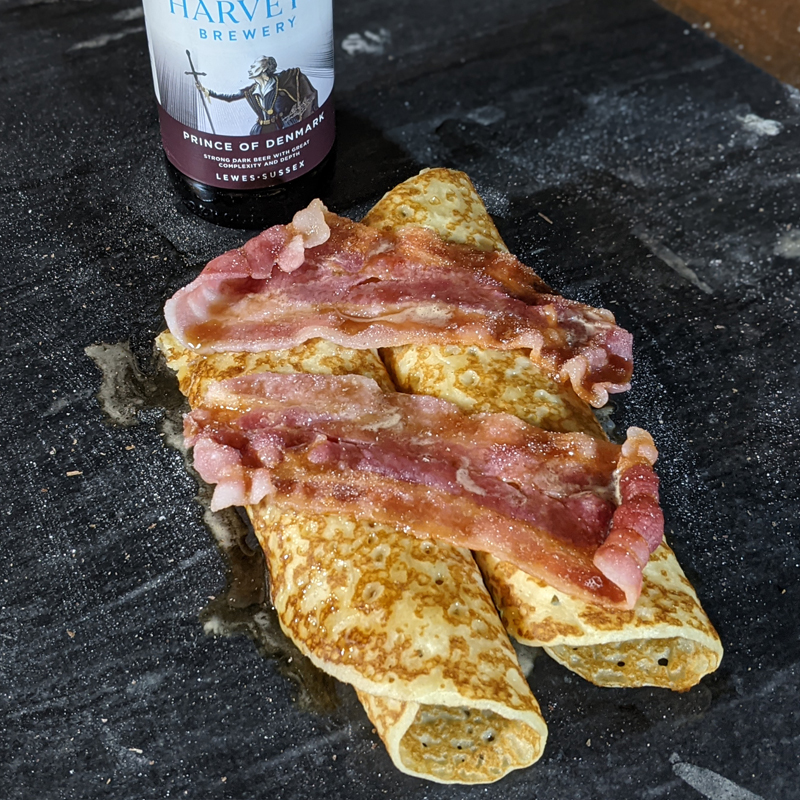 PRINCE OF DENMARK & MAPLE SYRUP AND BACON
The very savoury and very sweet marriage of maple and bacon isn't everyone's cup of tea, but these contrasting flavours lend themselves perfectly to a stout or barley wine. Prince of Denmark, a stout 'nouveau' is slightly lighter in taste and colour than its older brother Imperial Stout, but no less complex with dark flavours of coffee, treacle, and toffee oozing through a soft, bittersweet finish. The tannins of the beer will cut through the slightly acidic bacon, whilst enriching the maple syrup with its own dense dark sweetness and creamy texture.